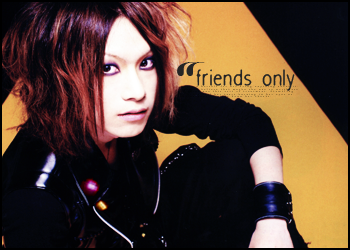 Credit:
honeyflavor
This will be a
Friends Only
journal since it contains my writings that I only want to show with my friends, or any dedicated readers I may have gotten through my first days of writing at
Quizilla!
as SoccerStar14.
(Gosh has it been four years all ready?)
This journal will mainly hold my original writings along with a few fanfictions that I may still write. Because I am posting original works I do not want anything
stolen
from me. I haven't been plagerized yet but I would like to keep it that way.
I write for my own pleasure, and it's a big stress reliever. Therefore, I'm not going to update on anyone's time but mine. I am starting college this year as a freshmen, and I know I will be busy with starting my own life;
I will write when I can, and when I can.
One more thing
.
If you are curious about my writings, send me a message. Get to know me and I'll most likely add you as a friend to read to your heart's content. My personal blog is
ravynna
is completely public, easier to get to know me there than here.